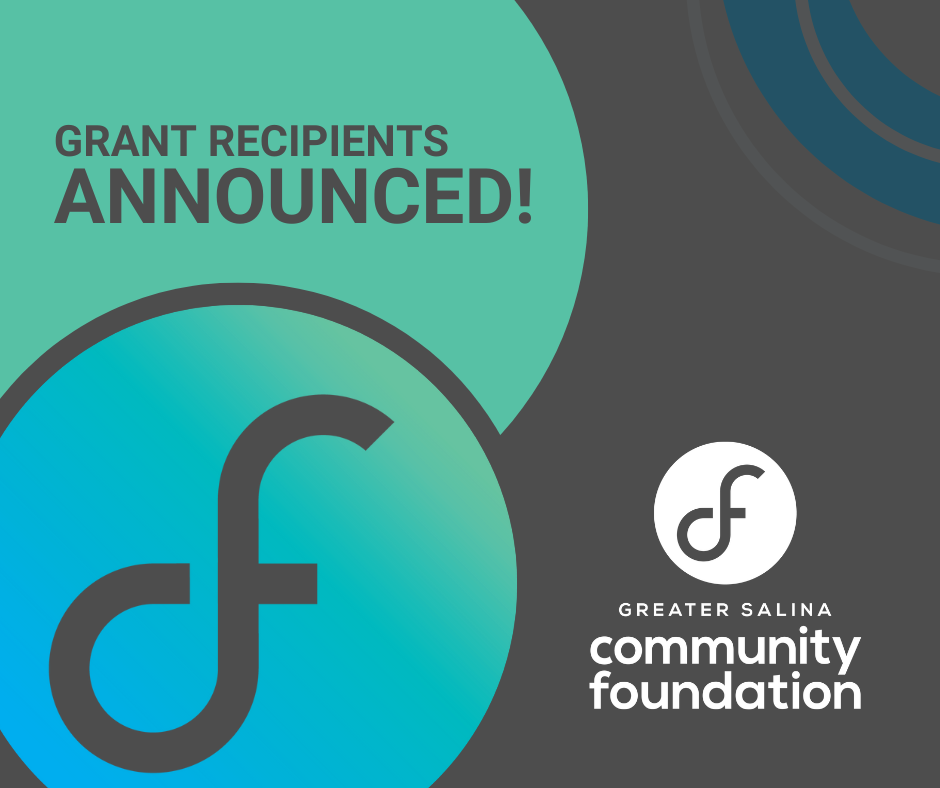 Community foundation awards over $57,000 in community grants
SALINA, Kan.— The Greater Salina Community Foundation recently awarded over $57,000 to 11 charitable projects and organizations in Saline County. The following organizations received funding:
Salina Child Care Association, $6,824.58 to be used to purchase a new door security system.
City of Gypsum, $4,966.42 for restoration of Gypsum baseball field.
Cornerstone Classical School, $850 to purchase new trash receptacles in their playground area.
Bethany College, $2,200 to provide support for the Bethany Career and Leadership Conference.
Church of the Cross, $10,000 for purchase and installation of toddler equipment, fencing and surfacing within the playground.
City of Assaria, $2,000 to help offset the cost of field trip entry fees for the 2023 Assaria Summer Youth Program.
Salina Rescue Mission, $10,000 to help purchase a 15-passenger van.
USD 305, $1,712 to purchase several books and book sets for pre-kindergarten to 5th grade to distribute to Sunset Elementary students through their Book Vending Machine.
Salina Emergency Aid Food Bank, $8,970 to help purchase a new donor management database and upgrade technology to support the increase in clientele.
Prairieland Market, $4,000 to purchase a large refrigeration unit and two refrigerated mobile displays.
Love, Chloe Foundation, $6,196.39 to purchase a new donor database.
This round of grants was made possible by three funds at the community foundation: the Dane G. Hansen Community Grant Fund, which supports projects and programs that improve the community's quality of life; the Fund for Greater Salina, which supports funds used for a variety of charitable causes that positively impact the community; and the YW Legacy Fund, which supports initiatives that align with the mission of the former Salina YWCA.
Applications for the foundation's next community grant cycle are due by 11:59 p.m. on Wednesday, February 15, 2023. Detailed application and fund criteria are available at www.gscf.org/about-grants.