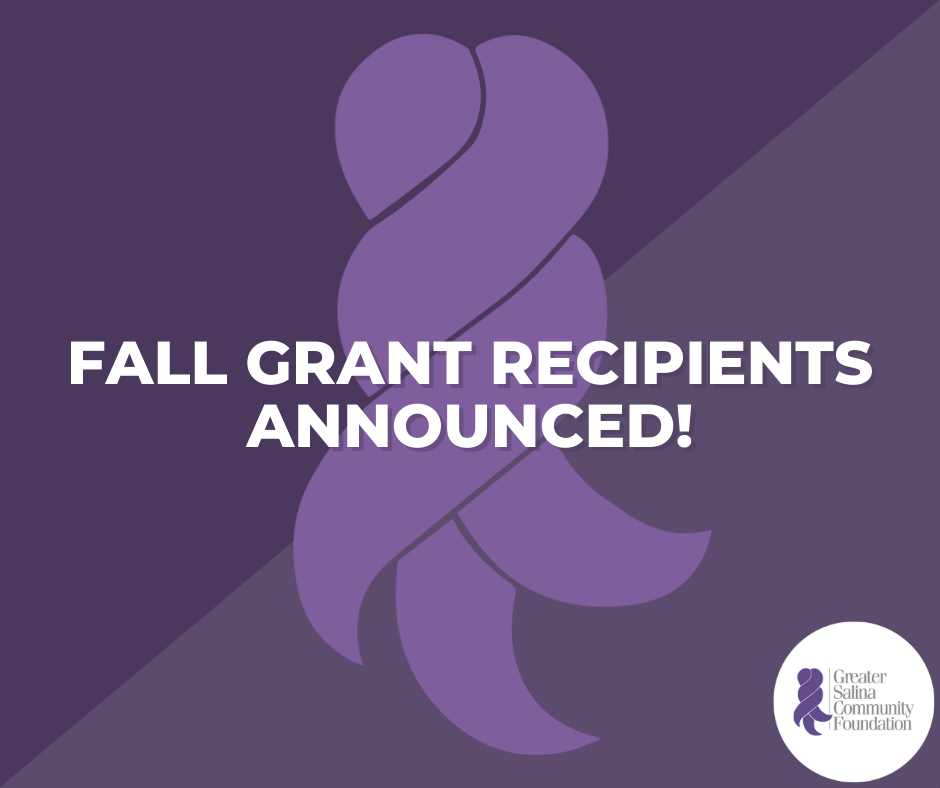 Grant Recipients Announced
Community foundation awards $38,000 in community grants
SALINA, Kan.— The Greater Salina Community Foundation recently faciliated over $38,000 to 10 charitable projects and organizations in Saline County. The following organizations received funding:
Salina Rescue Mission, $5,000 to purchase and install 6,000 sq. ft. of flooring to the second floor of the building.
Salina Emergency Aid Food Bank, $5,000 to offer a bi-monthly Life Skills Cooking class.
Child Advocacy and Parenting Services (CAPS), $5,000 to recruit more volunteers to become CASAs (Court Appointed Special Advocate).
Ashby House, Ltd., $2,500 to replace outdated computers.
Central Kansas Mental Health Center, $3,680 to offer Mental Health First Aid programs.
Salina Educational Automotive Museum of America, $2,500 to purchase a SIM Spray: The Painting & Costing VR Training tool designed for education in the automotive industry.
Salina Community Theatre, $4,500 to bring Salina actor Tyrees Allen in to direct the production of William Inge's "Bus Stop".
Special Olympics Kansas, $2,500 to support their Health and Leadership conference.
Friends of the River, $2,700 to provide puppetry education outreach by adding a catfish puppet and two new puppet shows, expanding the ability to reach new audiences.
My Bike Kansas, $5,000 to purchase bike parts to fix broken bikes before gifting them to children.
This round of grants was made possible by four funds at the community foundation: the Dane G. Hansen Community Grant Fund, which supports projects and programs that improve the community's quality of life; the Kansas Health Foundation Fund, which supports the public health of Saline County; the Fund for Greater Salina which supports funds used for a variety of charitable causes that positively impact the community; and the L.P. "Pat" Mullen Fund, which supports hands-on learning opportunities for youth in the areas of arts and humanities and science, technology and invention.
Applications for the foundation's next community grant cycle are due by 11:59 p.m. on Friday, October 15, 2021. Detailed application and fund criteria are available at www.gscf.org/about-grants.