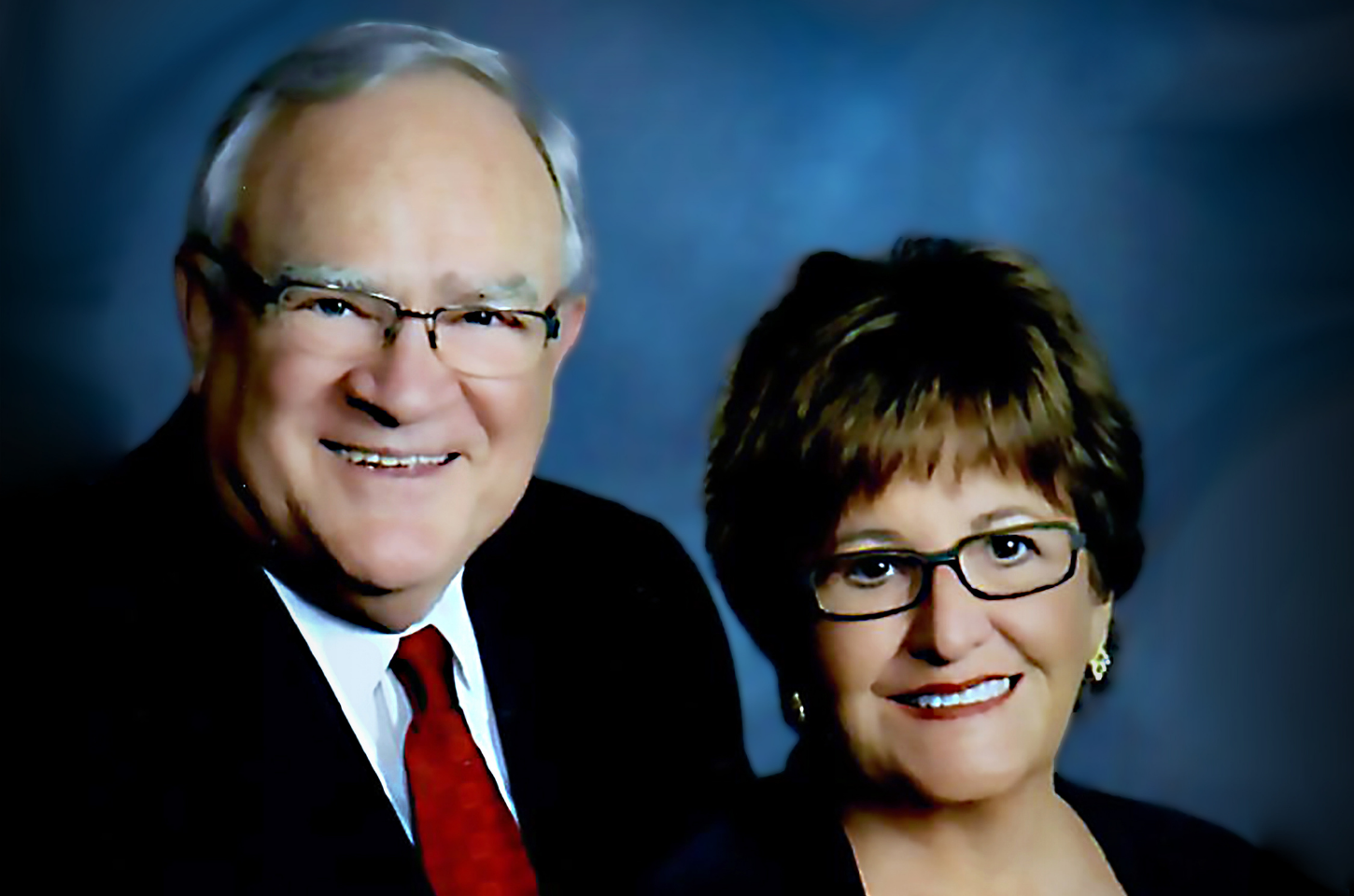 It all started in Tescott, Kansas, where Mark Berkley grew up and graduated from high school. He moved away to attend Kansas State University, then the University of Kansas Law School, where he met and married his wife, Jane, before he was called up to serve in the Vietnam War. When he finished his military service, Mark and Jane moved to Kansas City, where Mark worked as an accountant.
After his uncle passed away, Mark had the opportunity to return home to Tescott and join the family's growing banking business. "I really liked what I was doing in Kansas City, but I didn't' want to spend my life there," said Mark. "So I came back. Everything is historical after that."
Jane, who grew up in Lawrence, came to appreciate the rural way of life in her husband's hometown, where the couple raised their three children." I learned about generosity living in Tescott," said Jane. "I learned, from Mark, the importance of community and volunteering."
Both Mark and Jane felt that raising their children in a small community taught them many valuable lessons, like how to talk to people. "Our children grew up with all age groups in a small town. They didn't think anything about it. Everybody just mingled together. I think that was a benefit," said Mark.
There was one key thing, however that the Berkley's children did not have growing up in Tescott.
"Our children did not have preschool," said Jane. "They did not have that exposure with a small group when they were three and four years old. They just played outside, but you could see the difference in the children that had access to that and those who didn't. Because there were definite differences."
Mark became inspired to do something while serving on the Greater Salina Community Foundation board.
"As a member, seeing philanthropy and giving from the heart kind of had a bearing over time," said Mark. "I started seeing and looking for needs. I could hear people say, 'Well, I wish we had this or that in our city.' And some things evolved that way. Things came out of that discussion and exposure and people caring about the issues."
Mark and Jane felt so strongly about the need for early childhood education services that they decided to start the Fund for Early Childhood Care, Education and Development at the community foundation. Grants from the fund benefit early childhood programs in Saline and Ottawa Counties, where the Berkley's and their customers lived and worked.
"When we established the fund, there were not many services available for our youngest citizens- especially in rural communities," said Mark. "We viewed the fund as a way to give back to the area where we derived our business and our income."
Mark said his goal for the fund was to help detect problems that could hinder a child's progress as they move up to kindergarten.
"I think the responsibility of schools is broadening," Mark said. "It encompasses the good welfare of these young children. Being able to detect problems in hearing, vision, or mental states allows the child to be referred to a professional who could help them. And it wouldn't hinder the child's progress as much."
The Berkleys were excited about the opening of the new preschool at Ell-Saline Elementary School, which received grants from their fund to get off the ground. Mark is hopeful that the Ell-Saline program can serves as a role model for other rural schools.
"I'd do it again," he said, "I just wanted to see something get started and maybe create a wave."