Match Madness raises over $555,000 for area nonprofits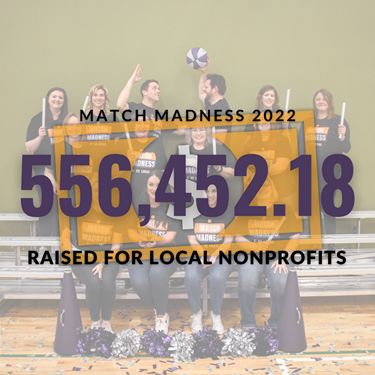 The Greater Salina Community Foundation hosted Salina's 11th annual Match Madness giving day on Thursday, March 24, at Salina Fieldhouse. In 24 hours, over $555,000 was raised for 89 area nonprofit organizations through donations and bonus prizes.

Learn more about the event details, donation totals, and how your gift will impact our community forever!