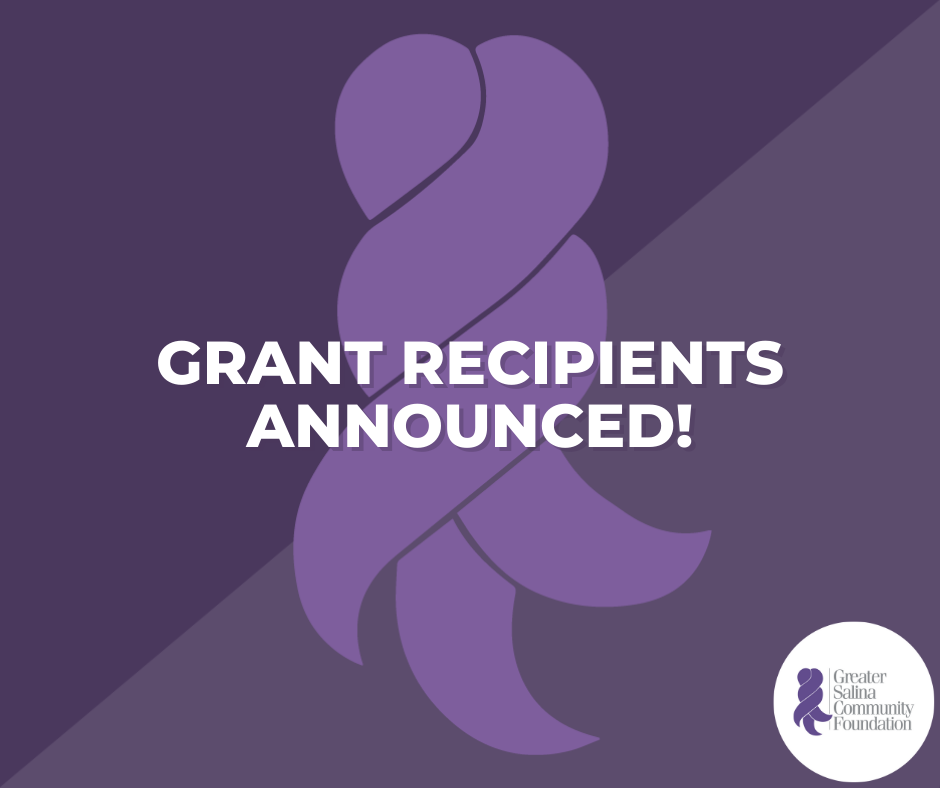 Community foundation awards $38,000 in community grants
SALINA, Kan.— The Greater Salina Community Foundation recently awarded over $38,000 to eleven charitable projects and organizations in Saline County. The following organizations received funding:
Local Food Works Foundation, $5,000 to enable Prairieland Market to expand capacity with the purchase and installation of a True Food Service Freezer Merchandiser.
USD 306 Southeast of Saline, $3,504.17 to purchase recycling bins, bin dollies and a utility cart for implementation of a sustainable recycling program in their district.
University United Methodist Church, $2,763 to cover the costs of connecting the garden lot to the city water and install a city certified yard hydrant, allowing the garden to be better watered.
Salina Area Youth Sportsmanship Initiative, $3,000 to cover the costs of training and certification of coaches to enrich the recreational experience for youth.
Cornerstone Classical School, $995 for the purchase of a new weight rack to enhance students' physical health during class and sports training.
Cornerstone Classical School, $1,830 for the purchase of three new benches to provide a comfortable and welcoming area for families to gather on their playground.
Salina Grace, $3,987.60 for the purchase and installation of a full security camera system to create a safe space for both patrons and the community alike.
Salina Initiative for Restorative Justice, $5,000 to assist with paying SIRJ mediators a stipend of $150 per case for the referrals from the Saline County Attorney's office.
Kansas Wesleyan University, $4,700 to help with costs of the annual Salina Strings Day with guest artist Derek Stein and Adele Stein.
Salina Emergency Aid Food Bank, $1,900 to cover the costs of four grocery carts and two utility carts to support their new bagless distribution system.
Salina Area Chamber of Commerce, $5,000 to support the Springboard training program initiative.
USD 306 Southeast of Saline, $2,000 to assist in securing The District as the venue for their After Prom hosted by parents of juniors and seniors at Southeast of Saline.
Sunflower Adult Day Services, Inc., $5,000 to assist with scholarship funding for families of women caregivers to reduce some financial burden and to promote self-care of the caregiver.
Blessed Hope Family, Inc., $5,000 to help fund the first 12 months of service for a licensed therapist that will expand their team in 2022.
This round of grants was made possible by four funds at the community foundation: the Dane G. Hansen Community Grant Fund, which supports projects and programs that improve the community's quality of life; the Kansas Health Foundation Fund, which supports preventative programs that support healthy living across Saline County; the L.P. "Pat" Mullen Fund, which supports hands-on learning opportunities for youth in the areas of arts and humanities and science, technology and invention, the YW Legacy Fund, which supports initiatives that align with the mission of the former Salina YWCA.