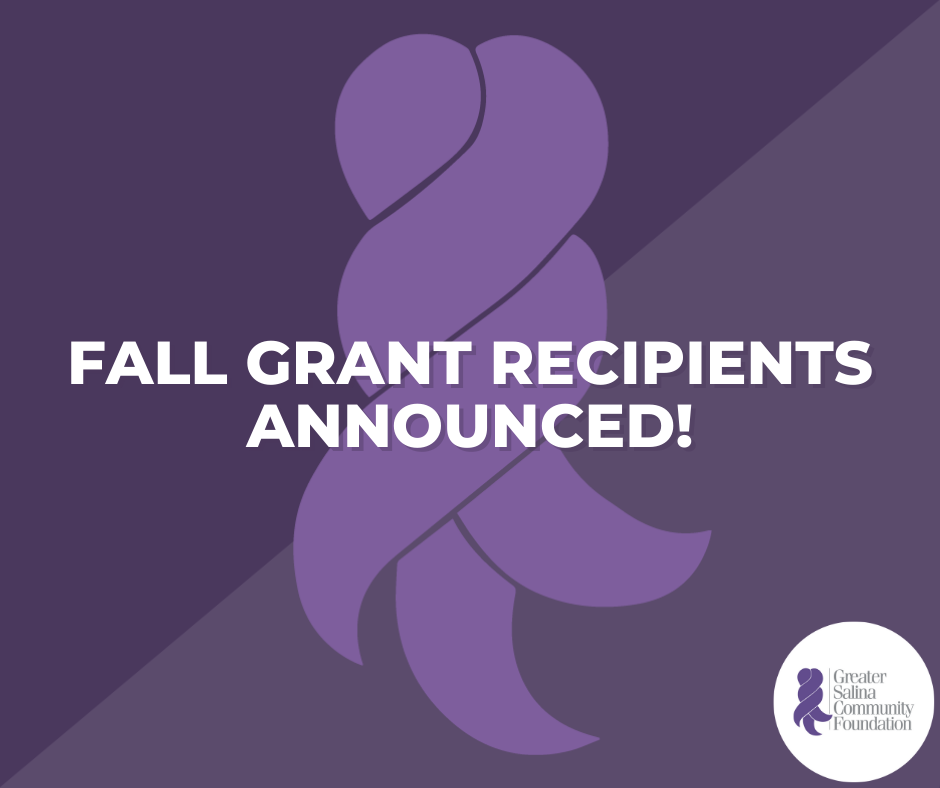 Community foundation awards $33,000 in community grants
SALINA, Kan.— The Greater Salina Community Foundation recently awarded over $33,000 to eight charitable projects and organizations in Saline County. The following organizations received funding:
The Kansas Food Bank, $5,000 to provide weekend food packets for chronically hungry children grades K-8.
Central Kansas Extension, $5,000 to repair and renovate the Extension Master Gardener vegetable demonstration garden.
USD 305, $1,050 to help provide books to students in grade 3-5 at Cottonwood Elementary.
Salina Area United Way, $5,000 to support increasing service delivery of the Salina Area United Way's Volunteer Income Tax Assistance Program.
City of Gypsum, $5,000 to provide funding to add a zip track to the city park.
Salina Innovation Foundation, $5,000 to help fund a professionally designed website and video to convey their mission and history.
USD 306 Southeast of Saline, $2,000 to provide funding for Southeast of Saline FCCLA to host Rachel's Challenge to give a motivational presentation and training on increasing kindness.
Salina Art Center, $5,000 to support programming that explores history and celebrates voices from marginalized artists.
This round of grants was made possible by four funds at the community foundation: the Dane G. Hansen Community Grant Fund, which supports projects and programs that improve the community's quality of life; the Kansas Health Foundation Fund, which supports preventative programs that support healthy living across Saline County; the L.P. "Pat" Mullen Fund, which supports hands-on learning opportunities for youth in the areas of arts and humanities and science, technology and invention, the Fund for Greater Salina, which helps meet the needs of Saline County now and in the future.