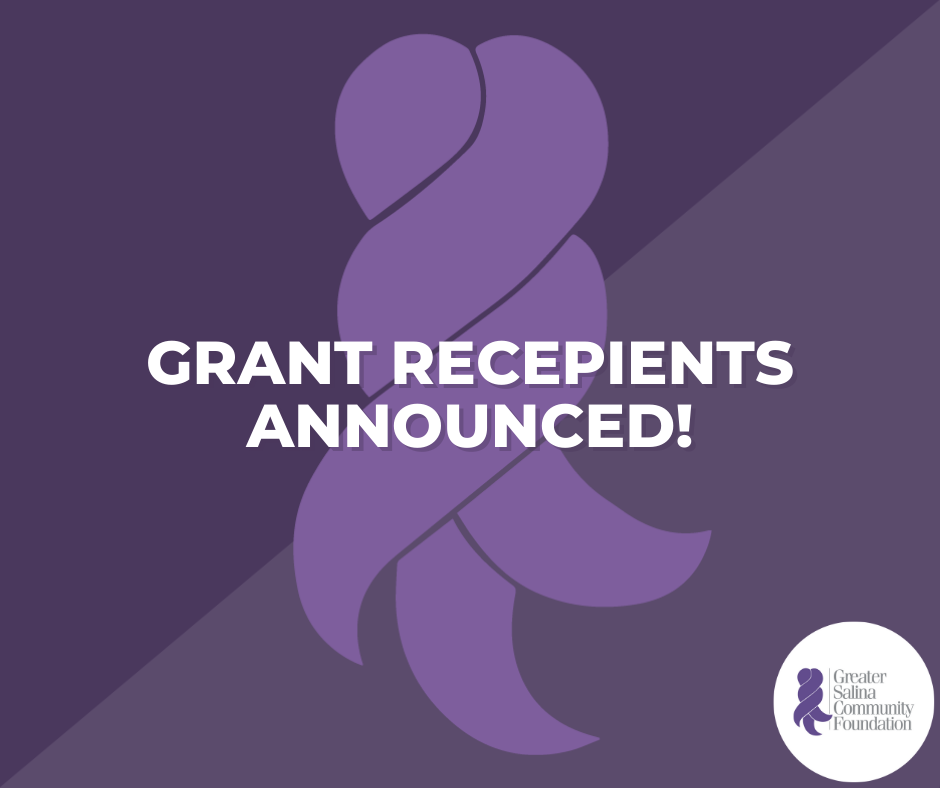 Community foundation awards $51,000 in community grants
SALINA, Kan.— The Greater Salina Community Foundation recently awarded over $51,000 to thirteen charitable projects and organizations in Saline County. The following organizations received funding:
Salina Shares, $5,000 to help fund the washing and drying of those in need's clothes in the three laundromats in Salina for the ninth year of Laundry Love.
Love, Chloe Foundation, $5,000 for marketing materials and video and digital media for the Childhood Cancer Family Support Outreach project.
USD 305, $5,000 to support the middle school robotics league with competition fees, uniforms, and supplies.
Salina Central Theatre Booster Club, $5,000 to providing funding for the 11 theatre students who have been chosen to represent Kansas by performing their one-act play at the International Thespian Festival in Bloomington, Indiana.
Catholic Charities of Northern Kansas, $5,000 to assist with covering the costs of food and hygiene items needed caused by the coronavirus pandemic and the logistical and transportation issues currently being experienced.
Domestic Violence Association of Central Kansas, $5,000 to help with pet-related expenses to provide victims and their pets with a safe space to escape from their abuser and heal.
Big Brothers Big Sisters of Salina, $5,000 for intake screening cost and volunteer recruitment.
Salina After Prom, $1,500 to help fund prizes for the event attendees at Salina Safe After Prom.
Sunrise Presbyterian Church, $2,985 for funding of a science/STEM teacher for the CASTLE Project during the summer of 2022, as well as funding for books for grade levels 3-5.
Salina Downtown, Inc., $4,914.60 for the purchase of brackets and hanging flower baskets to decorate the Salina downtown intersections.
Salina Innovation Foundation, $1,200 to assist with the purchase of donor management software.
Salina Art Center, $5,000 for ReConsider, where local students will seek out collections while gathering oral stories and translating those stories to written text to accompany their display.
Cornerstone Classical School, $800 to purchase a classroom incubator and brooder pack, which is a chick incubation and embryology kit.
This round of grants was made possible by four funds at the community foundation: the Dane G. Hansen Community Grant Fund, which supports projects and programs that improve the community's quality of life; the Kansas Health Foundation Fund, which supports preventative programs that support healthy living across Saline County; the L.P. "Pat" Mullen Fund, which supports hands-on learning opportunities for youth in the areas of arts and humanities and science, technology and invention, the Fund for Greater Salina, which helps meet the needs of Saline County now and in the future.