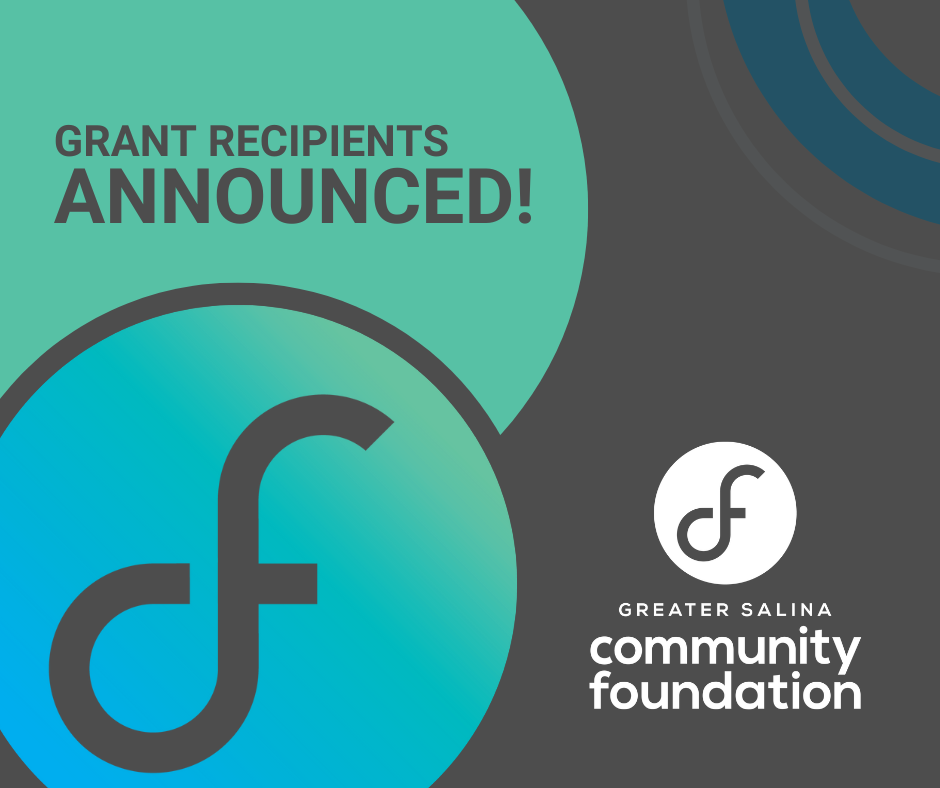 Community foundation awards over $38,000 in community grants
SALINA, Kan.— The Greater Salina Community Foundation recently awarded over $38,000 to 13 charitable projects and organizations in Saline County. The following organizations received funding:
Salina Area Technical College, $4,055.50 for a portion of the salaries of professional instructors for their time, and new and consumable supplies for their CAMP TECH program.
Salina After Prom, $1,500 to help pay for the venue, The Alley.
Veterans of Foreign War, Post 1432, $3,422 for community baseball field safety improvements for the construction of covered dugouts.
The Salvation Army, $7,000 for the purchase of A/V equipment, education and training for creative arts for youth ages 7-18 for their new Bravo Music and Creative Arts Program.
CrossPoint Church, $1,500 to purchase a sensory table for each of the four Starting Point Preschool classrooms, and buying sensory materials, puzzles, games, fine motor manipulatives, and building sets to encourage hands on learning.
USD 305, $1,226 to purchase a Peaceful Playground at Stewart Elementary.
Trinity United Methodist Preschool, $2,699.60 to furnish the new preschool classroom at their Early Learning Center.
Church of the Cross, $1,000 to help purchase a washer and dryer for the laundry room for their Angel's Child Care Center.
Saint Francis Ministries, $3,228.98 to purchase a drip irrigation for the garden program.
USD 305, $5,000 to fund the Salina Central Troupe 639 student's trip to the International Thespian Festival registration fees.
Salina Art Center, $2,350 to fund a teacher's compensation for their SummerART 2023.
Stiefel Theatre, $2,350 to fund Andrew Lipke's travel and fees to lead a three day workshop.
Sunrise Presbyterian Church, $3,200 to go towards a teacher's salary plus purchase board games and math games for students for the CASTLE project.
This round of grants was made possible by three funds at the community foundation: the Kansas Health Foundation Fund, which supports preventative programs that support healthy living across Saline County; the Fund for Early Childhood Care, Education and Development, which furthers the care, education, development, health, safety and human service needs of children ages 0-6 to better prepare them for kindergarten; and the L.P. "Pat" Mullen Fund, which supports hands-on learning opportunities for youth in the areas of arts and humanities and science, technology and invention.