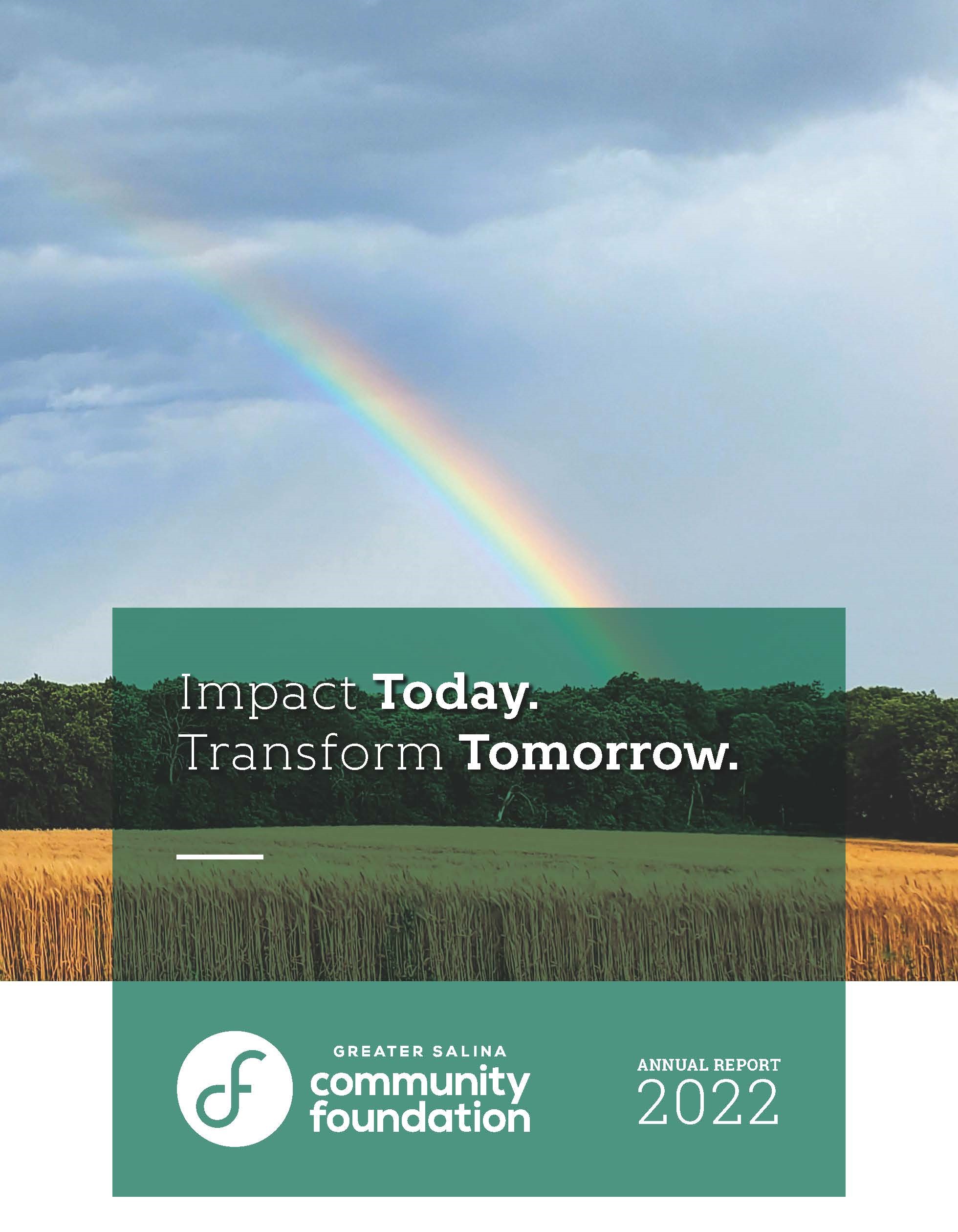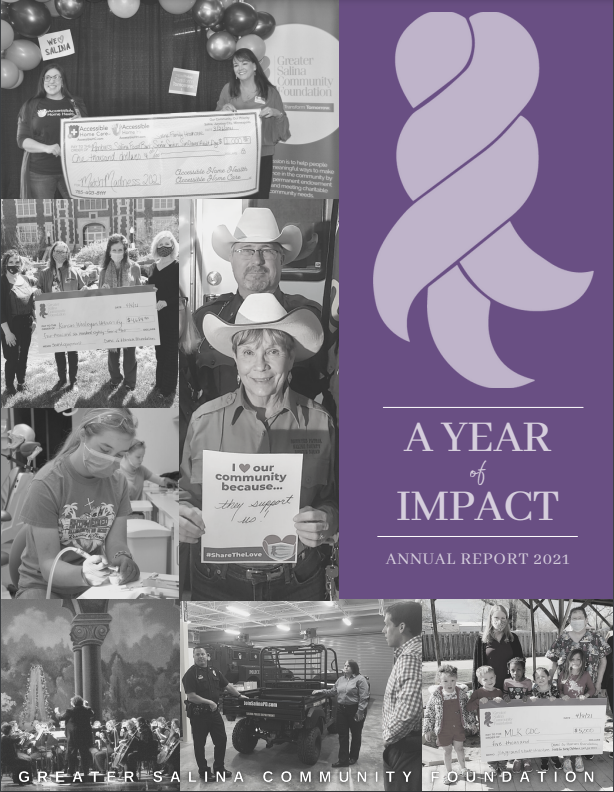 Greater Salina Community Foundation 2020 Annual Report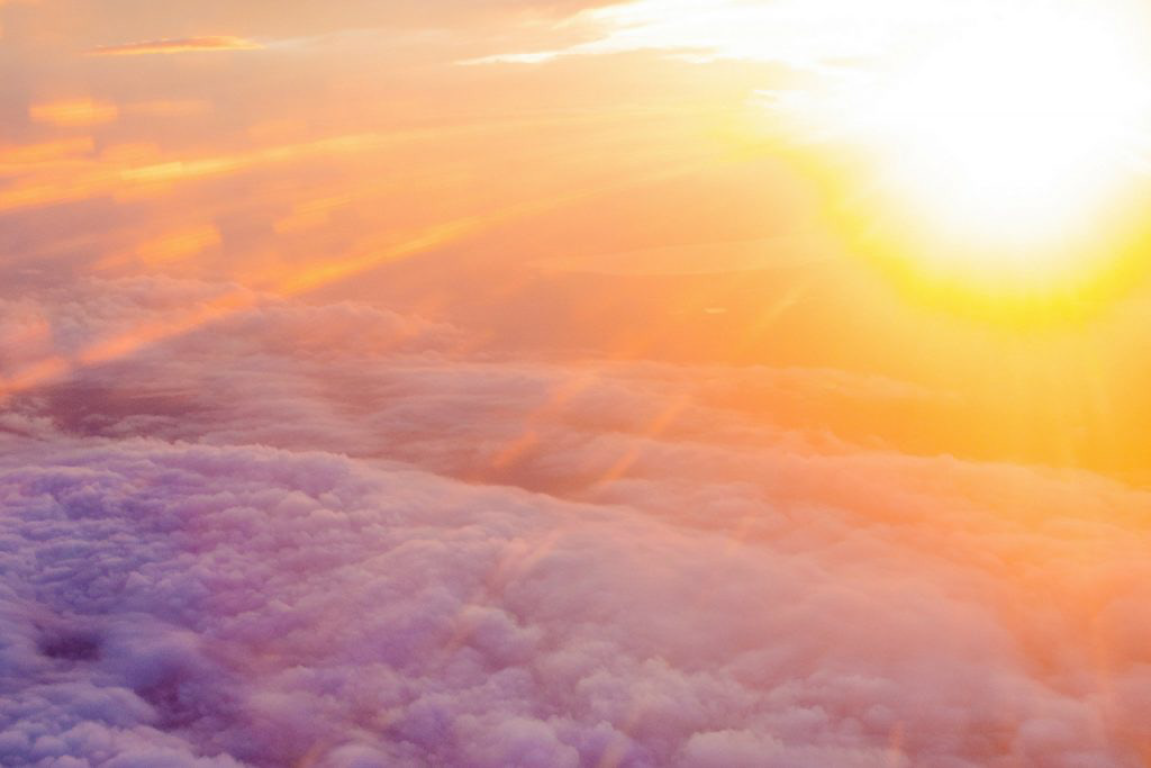 20 Years
Greater Salina Community Foundation 2019 Annual Report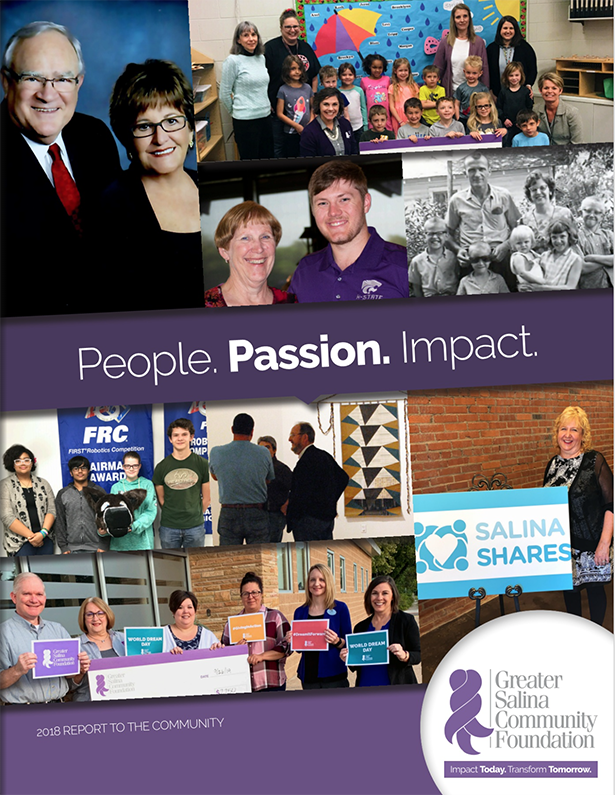 2018 GSCF Annual Report
The children of Buckshot and Christine Buchanan started a fund at the community foundation to honor their parents and give back to the community they loved.
"Mom and Dad were very involved in the community and loved it there." - Bruce Buchanan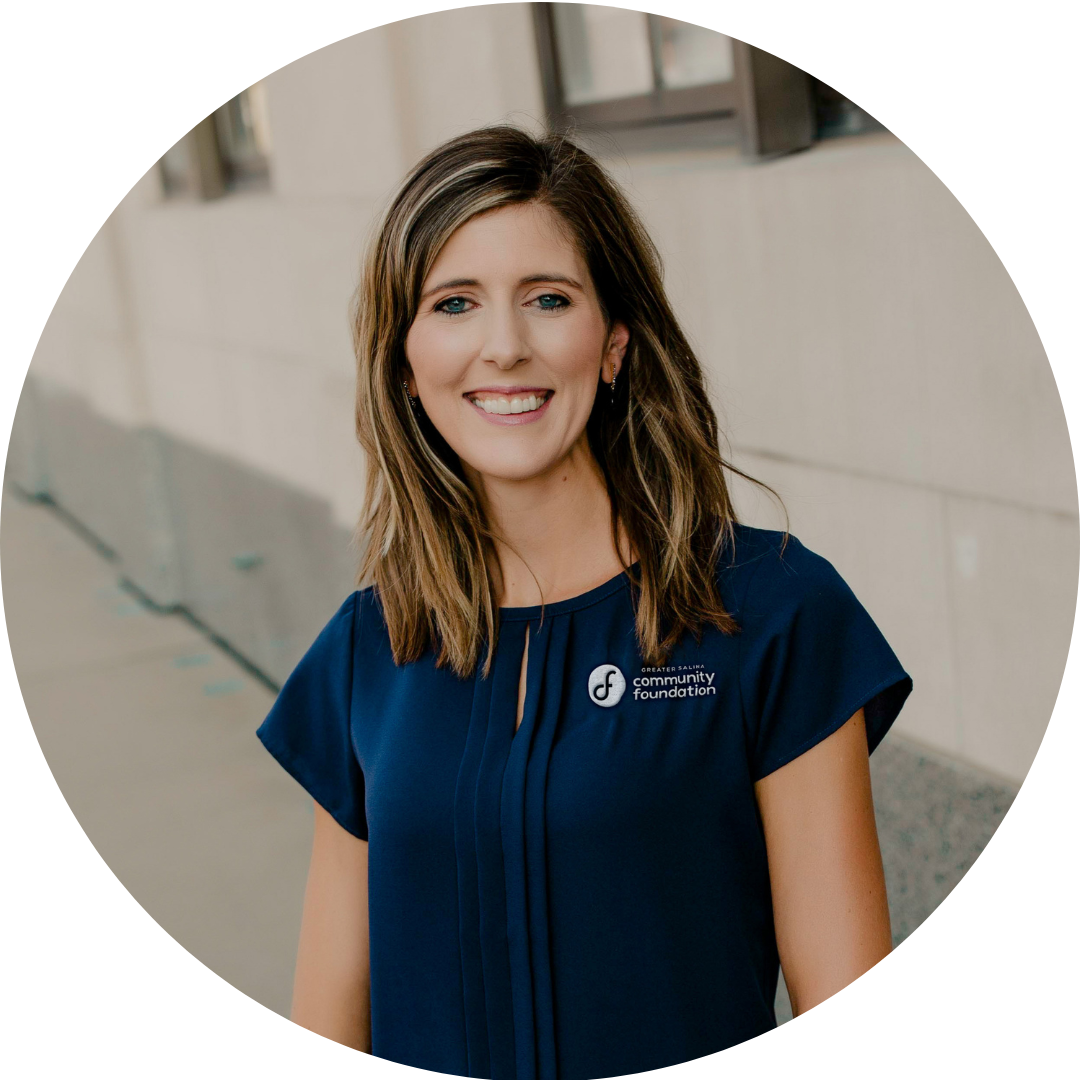 Questions?
Contact Jessica Martin, President and Executive Director.